240V Hard Wired Photoelectric Smoke Alarm 10 Year Lithium Backup Battery
Will Ship Today -
Details

Order by 3:30pm Monday-Friday, and we should be able to ship your order out the same day. Orders placed during a weekend or public holiday will be processed the next business day.
Clean Design
The smoke alarm's smooth, clean appearance has been designed to blend in with the ceiling as much as possible.
The user can easily identify the 'hush' button with its subtle shadow line.
240v Mains
Powered
The smoke alarm is mains powered and must be installed by a licensed electrician. It also includes a replaceable lithium battery for back-up in the event of temporary power disruptions.
The Lithium Battery is designed to last the maximum installed time of the smoke alarm when permanently connected to 240V mains supply.*
Bug Free Mesh
The smoke detector includes an internal 'bug free mesh' to reduce false triggering caused by insects and other foreign objects.
Wireless
Module
The alarm can be inter-connected to other Voltex 01 smoke alarms via a hardwired connection or using the wireless module *accessory which simply plugs into the rear of the alarm. Voltex 240V and battery-operated smoke alarms SAS115BW can be inter-connected.
*Voltex SAS135MH Wireless Module is available as a separate accessory.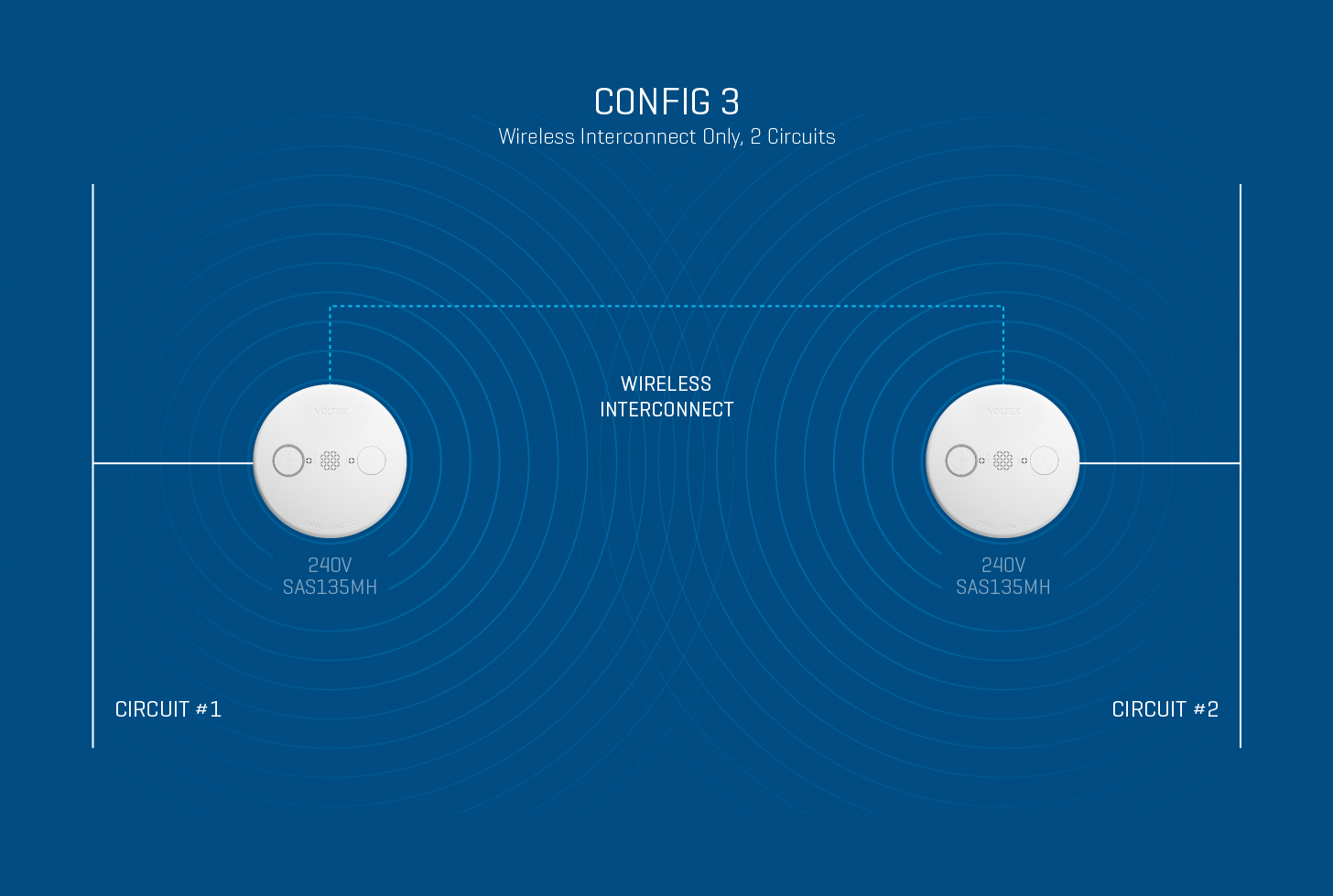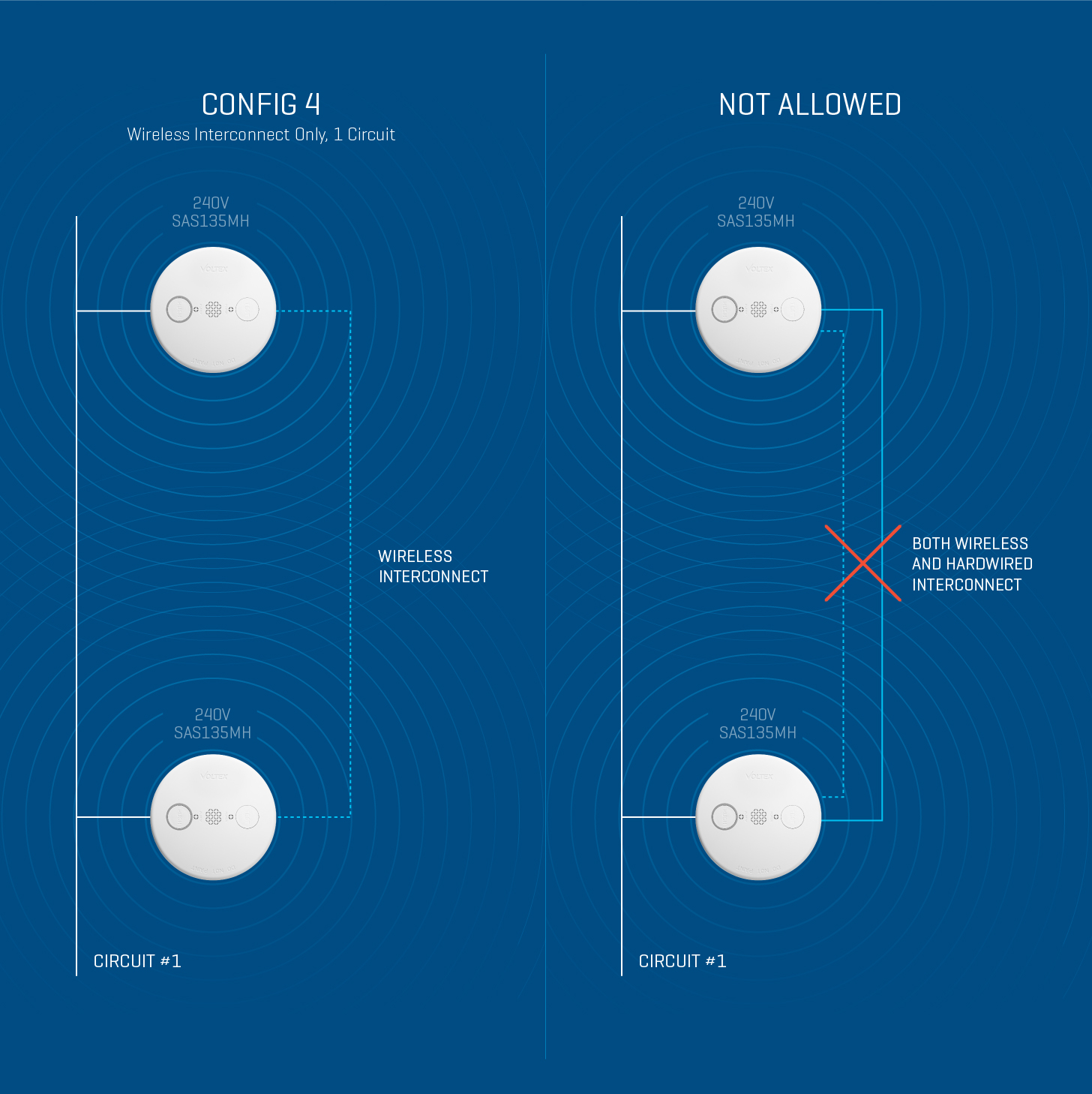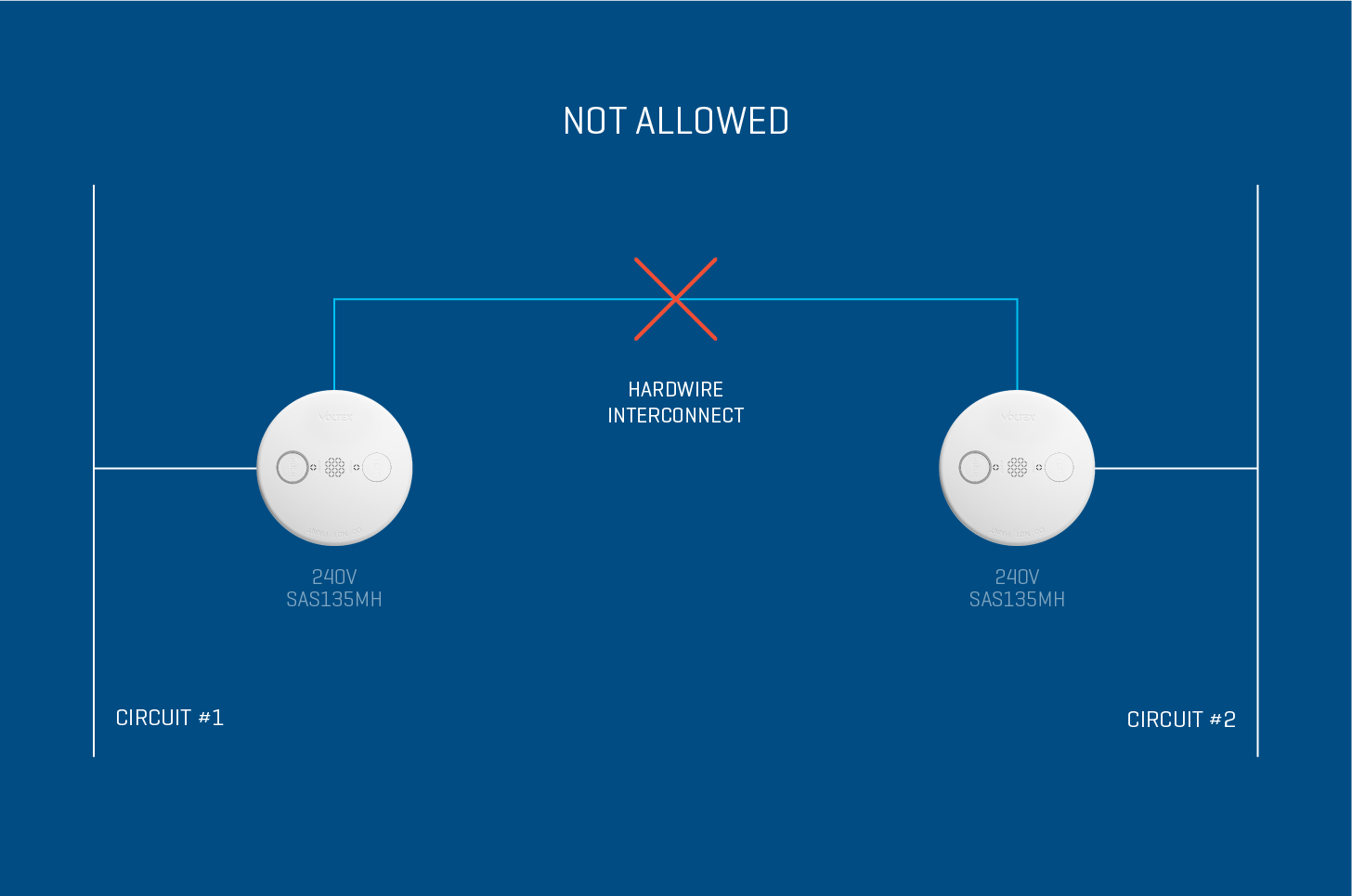 Retrofit
An adaptor plate accessory is available to ensure an easy and clean alarm installation when replacing a faulty or out of date alarm with a Voltex 240V smoke alarm.
Remember, it's mandatory to replace smoke alarms when they reach the 10-year mark, so you're doing your customers a favour by checking their smoke alarms.
Voltex SAS160A Adaptor Base - Available as a separate accessory.
| | |
| --- | --- |
| Product Code | SAS135MH |
| Power Supply | 240Va.c. mains connected, with replaceable non-rechargable 10 Year backup lithium battery (CR17450 3V) |
| Interconnectivity | Standard Hard Wired and Optional Wireless with SASWM Wireless Module (NOTE: One module required for each wirelessly connected unit) |
| Terminal Size | Max 2x 1.5mm2 |
| Sensing Type | Photoelectric |
| Interconnection (Hardwired) | Maximum 24 paired alarms, Maxium length 150m with 1.5mm2 wire size |
| Size | 135mm (W) X 45mm (H) |
| Operation Temperature | 0°C to +45°C |
| Operation Humidity | 5- 95% RH |
| Alarm Volume | 85db (ISO 8201) |
| Hush Time | 10 mins |
| Compliance | AS3786:2014, CSIRO Activfire |